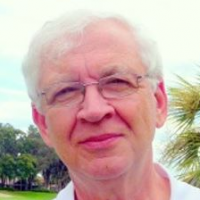 Mark H. Newhouse
Suspense, Mysteries, Supernatural Suspense, Historical Romance, Paranormal Romance, Historical Fiction, Humor, Teen & Young Adult, Children's
Profession

Author, Publisher, Teacher
BEST PUBLISHED BOOK OF THE YEAR- FLORIDA WRITERS ASSOCIATION
GOLD AWARD- HISTORICAL FICTION- Florida Writers Association Royal Palm Literary Awards.
5 STARS READERS' FAVORITES
THE DEVIL'S BOOKKEEPERS: THE NOOSE

"Can't put it down" novel of love and courage in the Holocaust ghetto my parents miraculously survived. This historical fiction follows the true events more than 250,000 people suffered when a man tries to save his loved ones. Gripping suspense. It will haunt you. Who will survive?

My humorous mysteries, all award-winners, Welcome to Monstrovia; The Case of the Disastrous Dragon, and The Case of the Crazy Chickenscratches introduce law in comical cases with surprise endings. My picture books feature activities and funny stories that become family treasures. Thank you for your support and reviews.
No writer is a quiet reader for their reading will speak of their writing.
Anthony Liccione